Wow Cat " In The Light Of The Moon" this is my first Award as well!! Thank you. Now lets see if I can do this right, lol.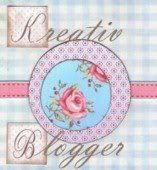 Hummm 7 facts about myself:
1. I'm a young grammy of 2, (as in the eye of the beholder)
2. I love sci fi (especially Star Gate and Star Gate Atlantis)
3. My favorite TV shows still include Lost in Space and The Munsters
4. I love Nicholas Cage movies
5. I refuse to grow up
6. I'm an ex Bank Auditor (surprised ya with that one didn't I, lol)
7. and last but not least, I love who I am!!!
I would like to pass this on to a few people that inspire me with their blogs.
Dede, http://brightestblessingswiccans.blogspot.com/
Caroline http://carolinescrafts-carolinejones.blogspot.com/
Cat http://merelyadreamart.blogspot.com/
Becca http://magikalseasons.blogspot.com/
Heather http://witchhollowprimitives.blogspot.com/
and of course there is Cat who was sweet enough to give me this award and Lisa, Sarah, Cindy, Pattee, and so many more. Thank you
((Hugs))
Brenda