I can't believe it, I've received another award!! Sherry is such a sweetheart and
hers
and Ron's artwork is amazing!!! You won't want to miss a thing.
http://www.byrumart.blogspot.com/
Thank you SO much Sherry for thinking of me....I am honored...
So the rules of this one are to tell you seven things about myself you may not know.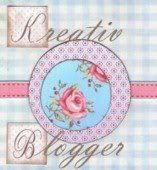 Geeee whizzzzzz this is hard...Well....
1. I love thunderstorms!!
2. I could sit in a park for hours and just enjoy Mother Nature.
3. I am the oldest child in my family, yep my parents practiced their parenting techniques on me. Eight years later when my sister arrived they were to tired to be tough on her,
lol
.
4. I wear my emotions on my shirt sleeve for the whole world to see.
5. I'm not a big fan of sweets including chocolate, but don't you dare touch my Hershey's Syrup for my chocolate milk.
6. I love ghost movies, such as The Others, Thirteen Ghosts (although this one was
gorey
for me I do love the story.
7. I hate the cold weather of winter but I love to look outside at a fresh fallen snow and no I don't want to build a snowman, its to cold out there,
hehehehehehe
Okay, now that I bored you to death,
lol
. I would like to pass this on to Dede again,
Dede, she is such a sweetie be sure to stop by her blog and say hello...
http://www.brightestblessingswiccans.blogspot.com/
I love her blog, she's a real inspiration. Thanks Dede!!!
Sarah your next sweetie, you can run but you can't hide, hehehehehehe....
I did mention WIPs, their coming, just tring to get decent pictures, ugggggg.
Sure hope your having a great weekend.
Brenda